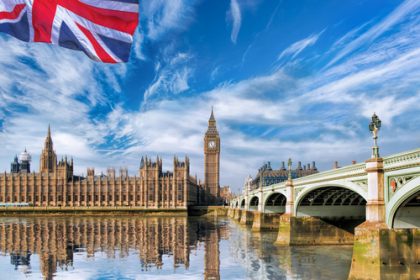 The visa application process is straightforward, and for genuine students, it's not that difficult to obtain a 'Tier 4 Study Visa'.
Many Nepali students dream of going to the United Kingdom in pursuit of education and work experiences. The destination is looked upon as a welcoming environment for international students, giving them a chance to meet people from all across the world.
Talking about why Nepali students should choose the UK for abroad studies, Bickram Shrestha, Education Officer at British Council, shares, "Compared to other countries, the length of courses are shorter on average in the UK, and its tutorial + lecture + project-based approach to study is very effective and represents value for money."
"Business administration, computer science, engineering and technology, and social studies are the most popular subjects Nepali students go to the UK for," informs Shrestha.According to him, the universities and colleges in the UK provide a good student welfare service and free medical care to all international students, giving them an access to a good cultural and social life.
For those not at the right level to enter a degree level, there's a wide range of Access, Foundation and Bridge courses to choose from. Then after, the students can go for undergraduate and post graduate courses. The destination also promises the students' improvement in their English, which in return improves the job prospects and enhances international links.
The visa application process is straightforward, and for genuine students, it's not that difficult to obtain a 'Tier 4 Study Visa'. Attend the visa application center to submit your application and biometric information and you will be called for an interview, which will be focused on your reasons for going to the UK. This is known as a credibility interview. The visa officer will consider the report of the interview alongside your visa application and documents. You can apply for a visa up to three months before your date of travel to the UK. If you have any problem, you can visit the British Council for help.
However, before anything else, one should be aware of the fact that living and studying in the UK is expensive. According to Shrestha, the standard living expenses for a student in Inner London is £1,000 per month, and £800 per month for those living in Outer London or elsewhere in the UK. Tuition fees vary according to choice of courses and universities. The foundation courses will cost around £4,000 to £12,000, undergraduate courses £7,000 to £25,000 and post graduate courses will cost between £4,000 and £34,000.
But the good news is, the UK Government provides the scholarship called Chevening (www.chevening.org) to deserving Nepali students. It covers all the expenses including air fare and accommodation during the study period in the UK. Similarly, there are Erasmus Mundus, and university-specific scholarships that the students can apply for. University-specific scholarships can range from a grant of £500 to £3,000, 25 per cent tuition fee waiver, 50 per cent tuition fee waiver and some university may offer a full scholarship. For more information on university-specific scholarships, you can visit official websites of universities you're interested in, or check (www.educationuk.org)
Students doing their undergrads or above can also work legally for up to 20 hours a week. Shrestha further elaborates, "However, there's no limitation in the working hours during holidays. If the students are doing a four-year undergraduate program that allows students to work during the entire third year, then they can work one year as an industrial attachment, either voluntarily or on a paid basis. Universities will help them get placement for such a degree. And after PhD, they get a year's time to establish themselves as either an entrepreneur or a researcher, or find a job in the UK market."
A recent article published in The Guardian by Shreya Paudel, a Nepali student studying International Politics at Middlesex University, London, reflects on the emotional and financial crises faced by international students in the UK. In his article, he quotes Daniel Stevens, the international students' officer for the National Union of Students as saying, "For poor international students or those that find serious problems with their institution, the struggle is vast. There's rarely a safety net to fall back on or route for a reprieve. The government needs to be doing more to ensure that international students are adequately protected and empower them to seek redress against institutions."
However, some international students do get to realize the most ideal version of their dream of studying in the UK. Kushal Joshi shares an example.
"One of my cousins had a strong background in Environment Science with a degree from Kathmandu University and had experiences of going on climate change related seminars in Brazil and other places. So he applied to do Masters in the same subject in one of the mainstream universities. He was not only granted a full scholarship, but his travel fare to and from Nepal was taken care of, and he also used to get money for his living costs.
Such scholarships are extremely rare and you need to research quite heavily to find one. Certain universities are kinder than others and sometimes it depends on the course as well. You are less likely to find a scholarship for medicine or business. But a rarer specialist subject like climate studies, which is for the benefit of the wider society, might be funded by organizations to encourage students to study it more. He is now near the end of his course and due to the generous scholarship he got, he didn't need to work and could totally focus on his studies," he elucidates.
Another student, Arpu Aryal, doing Chartered Institute of Management Accountants in Glyndwr University in London, has a happy story to share too. "The course I'm doing is pretty tough, but the good thing is that all the study materials are provided by the university itself, so we don't have to spend money buying books and other study materials. This seemingly little facility has shoved a significant amount of financial burden off my shoulders," she quips.
source: ARYAL, SUPRASANNA